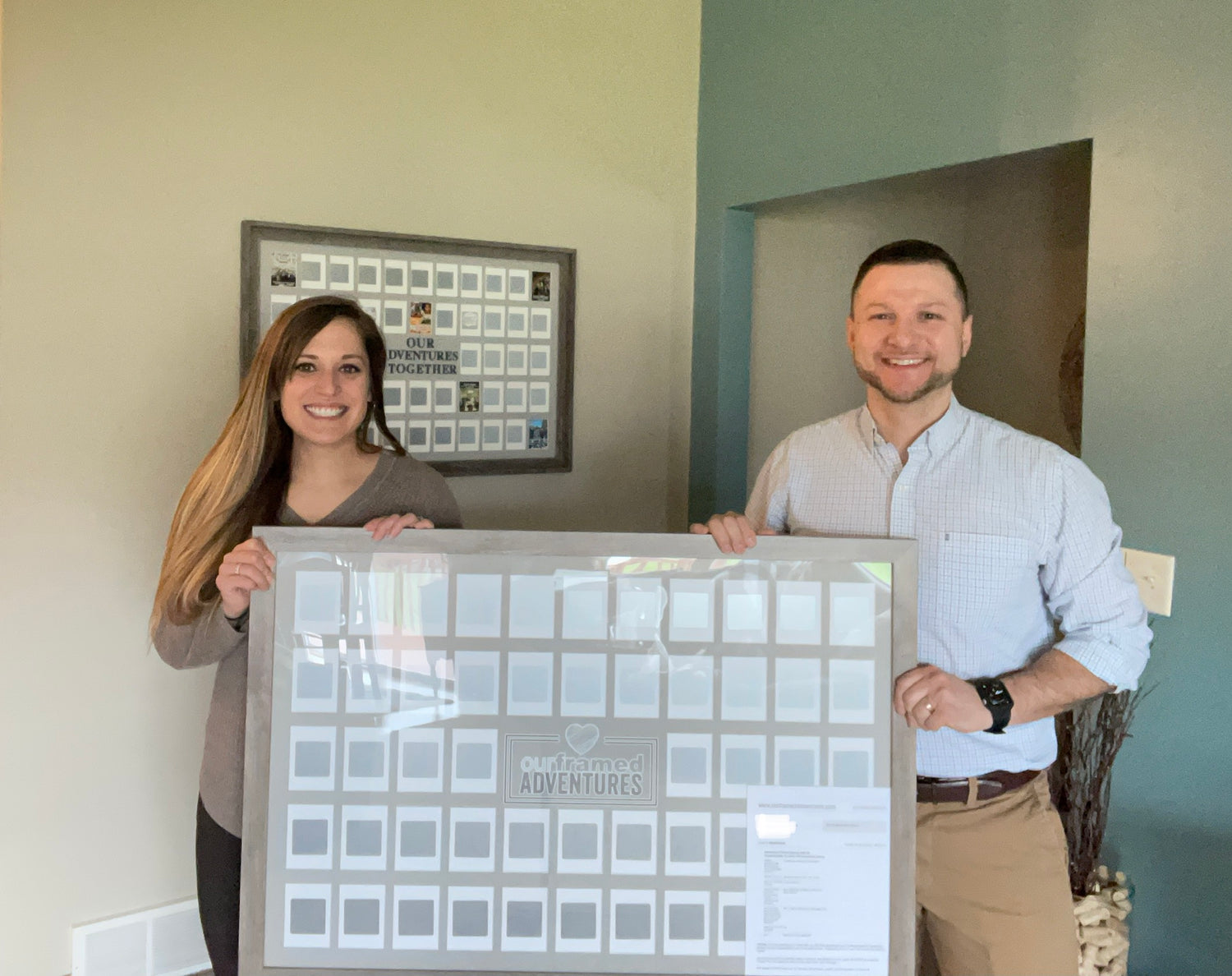 MEET THE CREATORS OF OUR FRAMED ADVENTURES
Michael, the Scratch-Off Adventure Picture Board creator, wanted to surprise his wife, Gina, with their 4th wedding anniversary gift. He wanted something extra special this year because the months leading up to their anniversary were difficult with COVID, work, and the stress surrounding all of it. Michael knew that Gina loves surprises, traveling, being pampered, food, board games, movies, snuggling (just to name a few), so he thought how he could incorporate all of those things into one gift, then BOOM - The Scratch Off Adventure Picture Board was created!
GET IN TOUCH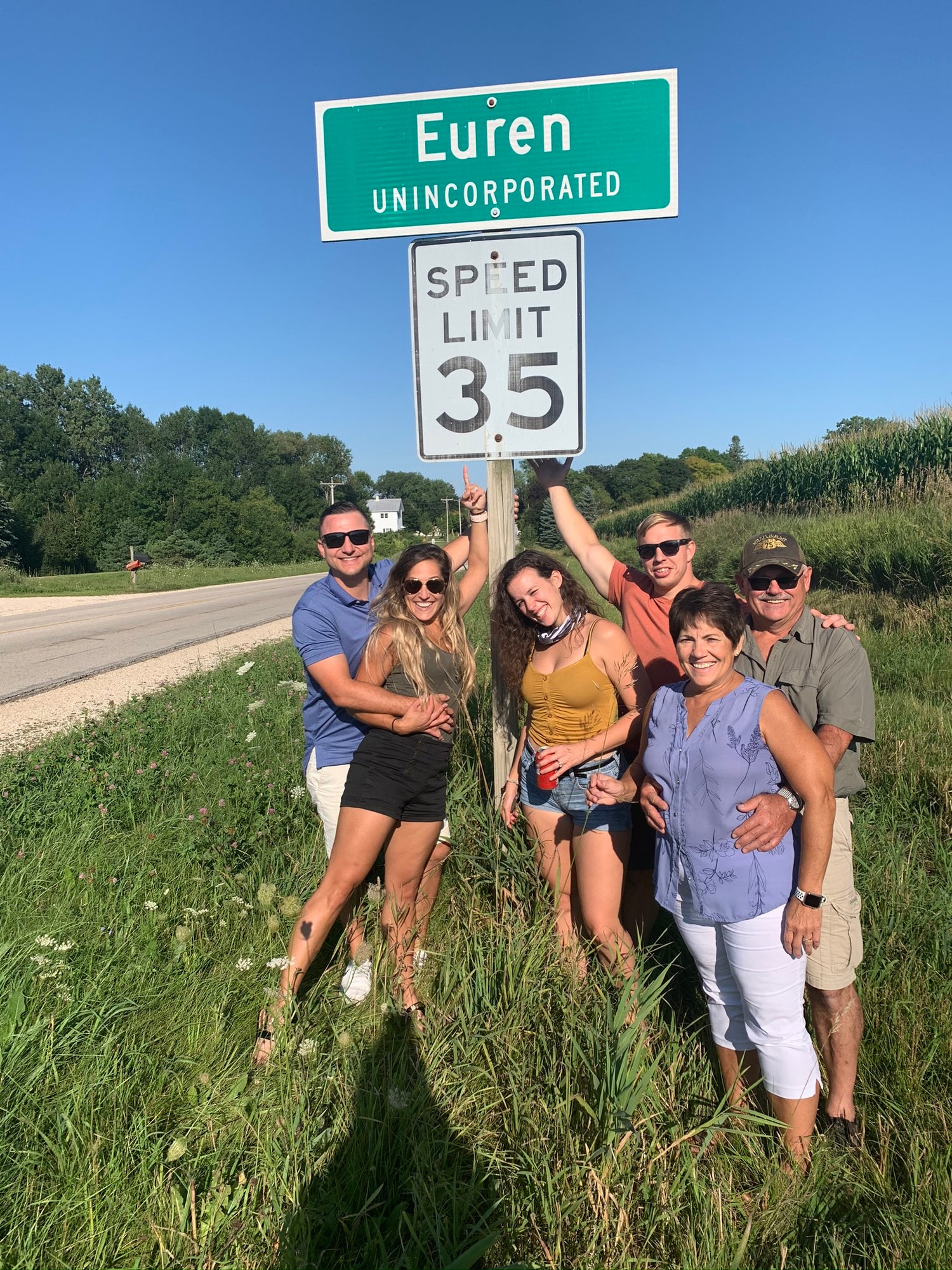 AN EXCELLENT CONVERSATION PIECE
Michael surprised Gina with the board, and at first, she was annoyed because they promised not to buy each other any gifts for their anniversary. However, he didn't buy it, he created it, so in his mind, he listened to his wife.
The Scratch Off Adventure Picture Board not only provides a year full of anticipation, excitement, and adventure for Michael and Gina, it also offers a way for them to display their memories in their home - creating an excellent conversation piece when they entertain friends or family.
The Scratch Off Adventure Picture Board is now a part of their life, and they are excited to share their creation with you and your family.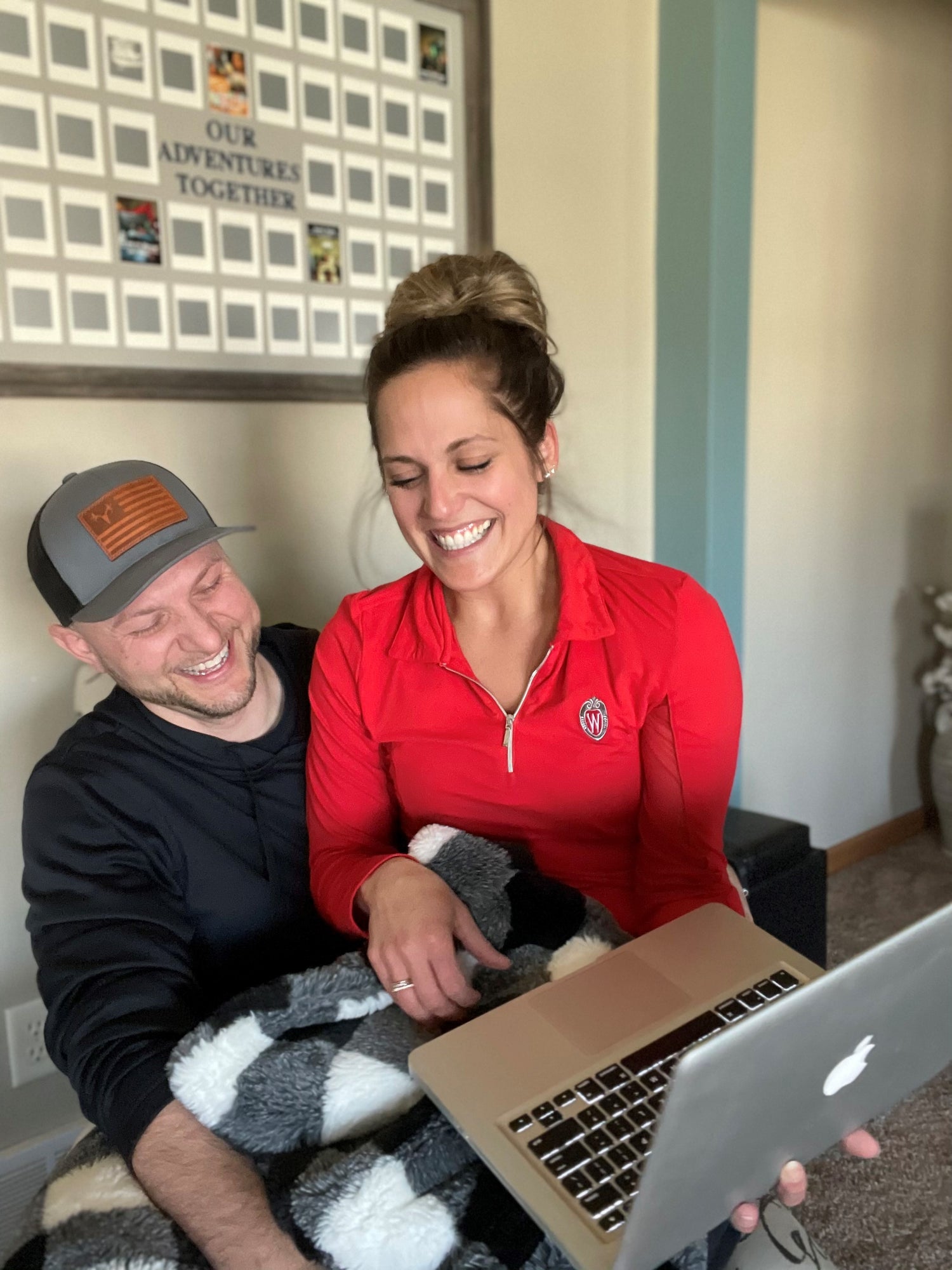 SHARE YOUR ADVENTURES
On behalf of Michael, Gina, and Our Framed Adventures, thank you all for supporting our idea and helping us realize the impact our creation could have on relationships worldwide! We are incredibly humbled by the response and excited for you to experience your own adventures - displaying them in your own home for years to come!
Share your adventures with us - we would love to see them!
#OurFramedAdventures
LET'S GET STARTED